CABBAGE CONTROLS – some thoughts on Prometheus casting
I went to see Prometheus last night. Absolutely stunning design. I particularly liked the use of yellows. No, seriously!
But it was slightly let down by some other factors which I always find amazing once you compare the different elements.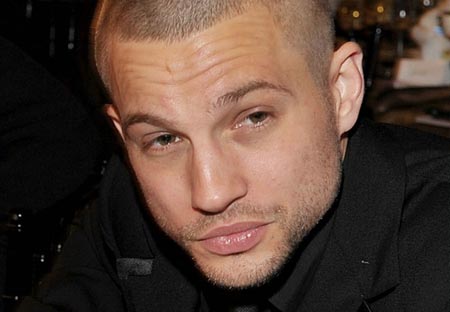 I mean why spend gazillions on set design and special fx, and get them so stunningly brilliant and perfect, and then cast an archaeologist who's enough of a douchebag, to really detract from the whole movie's authenticity? I could all too easily picture this guy being smarmy at Hollywood after-parties, not chiseling away at rocks in the middle of nowhere.
So here's the thing. WHY pay so little attention to casting and such fine attention to design? They might as well have a cabbage pop up for the flight controls instead of a nicely designed control panel. That's the design equivalent of some of the casting.
If they had a douche playing Deckard, or a bimbo type playing Ripley, both Bladerunner and Alien would have been completely different movies.
You know that other sci-fi classic The Thing? One of the things I loved about it was the casting of a bunch of old guys, who were quite plausible as weather-beaten arctic scientists. I can remember saying to someone years ago. "I guarantee you if they remade The Thing, they'd cast young pretty things, and it'd be total pants". And then they fucking well did it! A cast of pretty young things, and by all accounts, it's pants.
That's all casting seems to be these days: the gathering young pretty things. "Come to me my pretty, Mwahahahahahahaha".
The plot, dialogue and script in Prometheus have some issues as well (Ok I'll say it: the religious guff is a fucking joke, gimme a break) but not quite as distracting as the main casting. Though Fassbender was perfect, as were some of the minor characters. Even less excuses to fuck around with the other casting.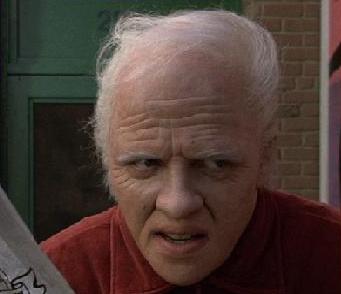 But here's another one. WHY have Guy Pearce made up to look like and old guy, and looking exactly like Biff from back to the future? There's good reason to have a young guy made up as an old guy in Back To The Future (tip: he also had to play a young guy) but no good reason in Prometheus. Just cast a fucking old guy!
Anyway, all that aside – it's still well worth seeing, and worth seeing on a big screen.
p.s. I thought the same about Lord of the Rings. But the issue with that wasn't the cast, but the utterly dire and sickly twee soundtrack which all but ruined it.
p.p.s. You know this issues with the plot? See this brilliant video asking all the right questions:
p.p.p.s In retrospect I think a much better dialogue may have hidden the bad casting a lot better.
Inception
Tell me it's not just me. Are your dreams just a grey hazy fog of blurry sensation lacking in clarity and continuity? Or are they perfectly clear full-colour glossy images full of detail, like say… Inception. I need to watch that movie again. I just don't get it. I had the exact same experience with Dark Knight. Found them both to be completely over-hyped action movies with people speaking about them as if they were so much more.
Indeed Inception is an extremely well made, much-better-than-your-average action movie but still. It wasn't the only thing that jarred with but the dream thing often annoys me. Why don't they ever make an effort to make dreams even slightly dreamlike? Yes I know in nearly every single movie you're not supposed to know what's a dream and what isn't – but what a fucking cop out. It's like shooting in the daytime and calling it night. It's like setting a Vietnam movie in New York. It's like casting Leonardo Di Caprio as a grown man…. oh, right. Point is: showing someone waking up in a sweat does not turn the previous scene into a dream.
Mark Kermode put Inception at number one in his top five of the year. But if you listen to his reasons they're more political. It's because it's a big blockbuster that isn't stupid or completely dumbed down. Like say any Michael Bay movie. And indeed those really dumb movies need to be discouraged but that doesn't make Inception the best movie of the year.
I didn't hate it – but definitely didn't love it. Maybe it's Decaprio. I just never buy the baby face in an adult role. The quality of the plot is debatable. But I think it's more the setting and mood. It just feels like any other action packed blockbuster.
And I don't just hate action packed blockbusters. Some of my best friends are black:
Alien or Bladerunner. They're not particularly intelligent (Kermode's defining factor for Inception) but they're toned, dark, moody. Aesthetic masterpieces. Inception and Dark Knight just lacked that final sheen for me. They still spoke the same Hollywood accent as every other action block buster. Astounding special effects. But special isn't beautiful. And and an intelligent plot isn't enough. Not for film of the year.
Paranormal Activity
Wow. Just watched Paranormal Activity and found it genuinely scary. First time in years I can remember being scared by a horror. I even found myself getting anxious and short of breath every time a night time scene started.
To a large extent, horrors just stopped being scary for me after I had stopped believing in absolutely anything supernatural, including God and The Devil and many underlying notions of that type that give horrors some grounding. I heard mixed feelings about it on the Kermode podcast with some people finding it really scary and others who didn't.
I've only seen the trailer below for the first time which probably builds it up a bit too much. But it really hit a bone with me for some reason. Maybe it helps to watch it on your own in the dark in the right frame of mind. That shaky camera stuff really works for me too. If you found Blair Witch at all scary, you'll get a kick out of this.
Nightwatching
With some rare free time to kill, I went to see this on a whim. Really wish I'd hung around the IFI another twenty minutes to see Dogtooth. But I'd already been hanging around a bit and I like anything to do with painting so I went to see Nightwatching, based around Rembrandt's masterpiece.
I sure knew the name Peter Greenaway but couldn't exactly place it. Then from the very first scene I realised it had to be the same guy who made The Cook, The Thief, The Wife and His lover (which I loved). Both are very theatrical, very well staged, broad panoramas, and slightly otherwordly.
Similar to the only other movie I've seen based around a painting, The Girl with a Pearl Earring, many of the scenes are like moving paintings. Tables adorned with fruit and shimmering crystal, and poised gentle folk laden in shadowed velvet. Very effective cinema in itself and it could have been great. But I can't remember the last time I was so bored in a cinema. I couldn't wait for it to end. After a lifetime, though it may have been an hour, a story began to appear and I realised why I was so bored, before the story it seemed like one random scene after another. But it didn't get much better. I couldn't care less when someone died, even though the music told me I really should care.
Riddle me this. If most of the cast, who are based on people from Amsterdam, speak with strong English accents, then why did one of the women have a very strong Dutch accent? What the hell does that mean? Is she über dutch? Confusingly inconsistent. And Martin Freeman was as good as could be. But his accent was so regional he might as well have been back in Slough wearing his office suit. It made some scenes appear like comedy sketches, albeit very well lit ones with great set design. Odd casting, or directing, or something.
I'd usually mull over the credits respectfully, but the second THE END appeared I was outta there, trying to get past people who were mulling over the credits respectfully and annoyed at my interference. Was very surprised I was the only one in such a rush to get away from it all. Lazy cliches to follow but I really found it to be terribly boring self-indulgence; a pale imitation of Greenway's better work.
A Prophet
Dear movie fans, I have a confession. I don't like the The Godfather movies. Testosterone filled bollocks. We're tough guys. We stand tall and talk funny, we hard men, we cave men, we cartoon characters. The way they kill people while making wiseguy wisecracks. Just a step away from James Bond, "Shocking.  Positively shocking." Though that's not quite it. I do enjoy a bit of wanton movie violence. But it just doesn't work for me in The Godfather. I find all the hardman stuff a bit boring, and while we're at it same goes for Al Pacino. Same boring character in every single movie. I don't even like the sound of his voice.
And so, to the point! I saw The Prophet this week. Now that's a gangster movie! Authentic. That's  a word I find on the tip of my tongue a lot lately. Imagine what it would  be like to kill someone  for the first time. No, really. You'd be a total wreck, before and after. It's  so refreshing to see that terror executed in a movie so well. And that's just the start of it. Brilliantly authentic performance / script / direction  from start to finish.
It kind of reminded me of experiencing City of God for the first time. Both gangster movies, but they're nothing alike aprt from leaving  you thinking, now that's a fucking movie!
Maybe I just find all the american/italian gangster movies a bit cliché. I like Casino and Goodellas a bit better than The Godfather, and I love that Joe Pesci scene, but none of these movies would ever make any of my top lists they way they seem to on all the big movie fan lists.
That's my kinda review! Have a rant about lots of other stuff and give the movie a wee mention along the way.
One more thing Columbo. This movie was all but ruined by some dickhead behind me. I don't know if it was his knees or he had his feet against my seat or what but he kept rocking my seat. I thought of saying something but then I'd be the dickhead spoiling the movie. Instead I waited until it was over, shot him in both knees, then poked his eyes out with my thumbs, chortling as I left the cinema,  while his girlfriend screamed and tried to push his eyes back in.
One hundred mornings, just a good film
Really enjoyed One Hundred Mornings at the weekend. What I liked about it more than anything was that it was a really good Irish made movie set in Ireland with Irish Elements (such as An Gardai) but it wasn't an Irish film, it was just a really good film. A good proper serious film. I'm sick of Irish films that rely on people saying feck a lot. Yes we're Irish, get over it.
The question actually came up in a Q&A at the end. Some bore who was more interested in his own question than any answer asked "Given that the movie was thematically Joycean, what do you feel made it Irish, considering how vidsually Nordic it is?". Well, it was a more pompous, and much longer question than that. But the answer from director Conor Horgan was what I was already thinking. He didn't make an Irish film, he just made a film.
Coincidental timing with many other films out at the moment, the basic premise of One Hundred mornings is survival in a post-apocalyptic civilization. Though the struggle is less about the practicalities of surviving, and more about the relationship between four of the survivors. Beautifully shot in Wicklow, with authentic performances from the whole cast, the overall effect was one of subded and moody suspense. And a film that's brave enough to get you thinking rather than do all the thinking for you.
Unfortunately, while Donald Clarke cries for an end to Begorah movies, One Hundred Mornings doesn't even have a general release yet. It's on again today but not sure when you can see it after that.I'm sure it'll have a proper release very soon though.
http://www.youtube.com/watch?v=CnU9R53CXsc&feature=player_embedded
Moon

I got to see a few new releases recently that didn't involve (kill me, kill me now) talking animals. Here's my Bruno summary: very funny in places, but a bit too staged in others. I saw it, laughed, left forgot it – but now keep hearing much bullshit on the radio. Surely anyone who saw the Borat movie knew to expect more shock value toilet humour? I can't believe some of the debates I've been hearing on the radio. Missing all the points, guys 'n gals.
Anyway, I saw moon last night and it's really quite good. Gorgeous space opera cinematography and perfect set design, you just can't go wrong with retro-white interiors. The difference between a film that looks great and a film with great special effects is a deep deep chasm.
Moon owes much to the sci-fi classics, particularly 2001: A Space Odyssey but this time'round Hal is called Gerty and sports hilarious Emoticons. Though on the opening scene I was reminded more of Alien and Bladerunner. Dingey, dirty, used. One of the best ideas in the design of Bladerunner is that the future isn't new, it's very old, and filthy. Ancient buildings crumbling everywhere. Moon isn't *that* crumbly – but things you'd expect to be used and scuffed are, unlike those crisp clean space suits you're used to seeing.
So Moon is taking notes in all the right places. And Sam Rockwell is perfect. I've always liked him but he seems to either do bit parts, or stars in films that don't quite cut it. Great to see him in a role like this.
Here's something I've just realised; I think sci-fi TV and movies can be quite shit in general – yet a lot of my favourite movies are sci-fi, reminding me that the only relevant genres are good and bad. The good sci-fi movies are one's that are more about the human condition than all that whizz bang rocket blast boof boff bullshit.
I've just read one other review of Moon, and they have it nailed on cinematical, and I also agree with their closing line "I can't quite say I think Moon is knock-me-down, you-gotta-see-this brilliant; at the same time, I can say I'm still thinking about it, and in an age when most big-budget science fiction films are made by people with no respect for science or fiction, it's a welcome pleasure."
Gran Torrino
Gran Torrino – worst movie title in ages. I avoided like swine flu until I realised it wasn't starring Vin Diesel jumping rooftops in a fast car.
Watched it last weekendand it's jam packed with all the racial movie cliches you can think of.  Like the all time classic "Racist guy whos' good guy at heart and not really racist at all" and their was a brieft cameo from "white boy who likes to get down with the homies but is actually a total dork".
But despite all that I still really enjoyed it, Clint is an especially amusing grumpy old man who had me chuckling away. He breaths some life into a predictable scribe with every cackley rasp.
He still hasn't bettered Unforgiven by a long mile though. Now THAT is a movie.
Few movies
The Princess Bride regularly seems to pop up as a people's favourite. I've been hearing how good it is for so long that I was all prepared to be disappointed – but I still expected a bit more. Thought it might be a bit more like Big Fish… y'know just a teeny little bit more depth to it. But it's a bog standard fantasy kid's movie, nothing more. I guess it'd be different if you first watched it as a kid. But it didn't do much for me watching it for the first time all grown up and grumpy. In that vein, I think I'd prefer The Never Ending story, or Time Bandits. Actually give me Jason and the Argonauts any day. You can't beat claymotion monsters.
Harold and Maude is another one I've been meaning to watch for a while – and I loved it. You couldn't write about this film without using the phrase 'an unlikely friendship' and that it is, between a boy and a woman in her eighties – but on paper that still could be some flimsy whimsey exploring the relationships, barf. It's a real outsider movie, celebrating individuality, and that too is obvious – but there's never a dull moment, it's an eventful flick and very funny in places. Thumbs up from me.
Also went to see Star Trek last night and it's a jolly good space romp! My eyes quite often glaze over during actions sequences. I'm a bit sick of hearing people bigging up the latest action movie as if it transcends it's genre – only to find out it's the same old two dimensional shite with some cars blowing up*. Yes Ledger was good but there was an awful load of rubbish in Dark Night – I didn't watch it until the end – I just got completely bored with the action. So I'm very suspicious of highly recommended action movies lately. But Star Trek was just good fun, a bit tongue in cheek, and the action seemed more necessary and involved, and yeah it looks great, but that's a given. Yes it's disappointingly good.
*Paul Greengrass might be an exception.
Scary movie
Zombies, ghosts, vampires, Satan, exorcism. None of these scare me. They don't exist, so they're not scary. That simple. I love a good horror but probably more for the dark humor. Sometimes even the over-the-top gore is so ridiculous it can be nothing other than funny. But you just don't know what you're going to get sometimes; you might end up watching one of those execrable Scream movies or a rubbish remake like the Hills Have Eyes. Not only are they not scary, and not entertaining, they can be pretty annoying. The characters in Scream are as irritating as the extras in Billy Piper's first music video.
So. If you asked me to name a genuinely scary horror movie, the first on my list would be "A Soft Touch", (One of the shorts in The Acid House, by Danny Boyle and based on the Irvine Welsh book of the same title.)
Johnny is the soft touch, a cowardly pleb who gets shacked up with a life-sucking wench, and inherits her nutcase family after a sawn-off-shotgun wedding. They're all scary monsters but the biggest fiend arrives in the form of new neighbor Larry; another lowlife nutjob who sizes up johnny's softiness right off, gleeful at the prospect of taking the piss proper. With the equivalent of a horror heroine running back upstairs, you have to peak through your fingers as Johnny keeps going back for punishment rather than standing up for himself. The ending really is the stuff of nightmares, a far worse prospect than waking up in a coffin, or getting bitten by the head vampire.
Last night, I watched Eden Lake, which goes straight to the top of my charts of genuinely scarey movies. The premise isn't new; some nice people go away and encounter some not so nice people, then things start to go wrong, that's the general plot for hundreds of horror movies. But I find a lot of these films just that bit too other-worldly (American) to be genuinely frightening. It takes a film set a bit closer to home, with recognisable monsters, to make it feel authentic to me. And there's nothing scarier then a teenager with a Stanley knife in his pocket and little activity between his ears, let alone a conscience. This is the happy slap generation, an age when someone can make their parents proud by urinating on a girl having a fit just to put it on youtube. So the horror we're faced with in Eden Lake is all too plausible and very very scary.
(If you're a This Is England fan, two of the guys are in this too, Thomas Turgoose has a small enough part, but one of the other guys, James Burrows is completely unrecognisable without the skinhead. I recognised the voice and the swagger long before making out the face. )
Somers Town
Got home last night with no keys, and her indoors wasn't indoors. So that's me off on a me-date, woohoo! Straight down to the cinema for something that 'looks good and starts soon'. Shane Meadow's latest, Somers town is just about to start, score!
Movie over. Ring Ring. Missus still out. Oh no, I'll have to continue the me-date. Straight in to one of those little Chinese places on Parnel street for Pork and Chinese beer. Poor me. Ring Ring. She's back. Doh! So I don't get to end the me-date with a pint and a Crossaire.
Somers town is nice enough. It's about a teenage runaway down from the midlands who befriends a lonely Polish boy. And they both want to get into the knickers of a gorgeous French waitress. It's low-key, low-budget, low-script. It's exactly how you would expect it to be. Doesn't pull the same punches as This is England or Dead Man's Shoes. But it's not trying to. It's a lot quieter and quite funny in places.
Uncanny valley
There's this theory in robotics called the Uncanny Valley. It's now well acknowledged in computer graphics too. It's when a human character looks and moves almost realistically lifelike yet not quite perfect. And this somethings-not-quite-right can be a bit jarring to watch. So in 3D animation, unless you can depict a human in flawless reality, you shouldn't even bother. Take a step back.
Pixar know this. They can do perfectly realistic landscapes, seascapes, objects, hair etc – but they keep their distance from lifelike humans and instead have fun with caricatures. Many feature length movies have completely flopped because they dared to walk the valley, like Final Fantasy.
Now meet Emily.
The first question is has she climbed out of the valley. And the second one is, what's the point? Why not use real actors? Unless you're talking about actual in-game playing. That could be pretty amazing but I reckon it'd be fad you'd tire of quickly. Of course this technology will most likely be used for some weird-assed porn.
It's a bit like photorealistic paintings? What's the point? I still wow at the technical ability of photorealistic paintings but they're a bit pointless really.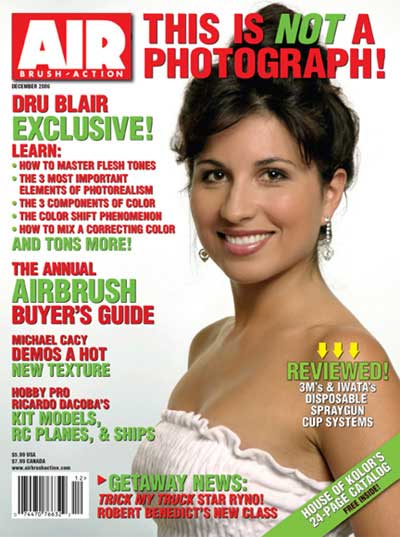 I do enjoy a good dose of twisted hypereality though. Like that Spanish guy who does it all in biros. Juan Franciscoasas, and of course Ron Mueck's sculptures fucking rock. And there's a huge photorealistic painting of an old woman in some gallery in Washington DC that I love – it's made from nothing but thumbprints (and can *not* be found after twenty frigging minutes with Inspector Google).
But when it comes to straight up painting, give me Kandinsky's bubbles, De Chirico's dummies, a fractured nude descending a staircase, or Bacon's twisted torsos any day of the week. Hell even hit me with some Rothko. And what do you mean you could paint that!? Well you didn't! And more to the point, you couldn't. Unless he picked out the colours and mixed them for you but you never even considered that monumental part of the process, did you dipwad!?
Way to go on a tangent AND state the obvious.
Currently Reading